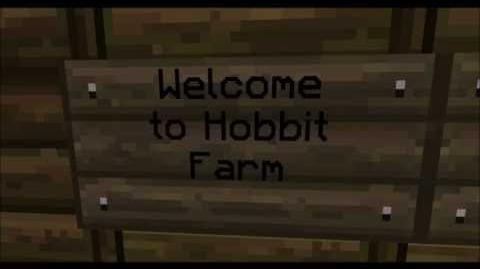 About Hobbit Farm
Edit
Hobbit Farm was an idea by Saul that came to mind one late afternoon (yeah i know, it sounds cliche :P). He said "If people are always asking for food, why not give the people of Vox a place to get cheap food, a wide variety of food and great hospitality?" Nubbie came up with Hobbit Farm. I told the people what I was building and they seemed to be glad of it. One nice lady (Misspocketgoth) said that she would be glad to help make the architecture of Hobbit Farm. Since i did not have an idea of what to make, I let her at it :). Another person decided to help us as well (NickReturns). He said he would supply us with food, seeds, etc. So Hobbit Farm finally commenced in building and planting. We continue to Improve Hobbit Farm everyday and make it more accesible to people everywhere.
We hope to see you there, good day young Hobbits...
How Do I get To Hobbit Farm?
Edit
Simple!
All you have to do to get to Hobbit Farm Is /warp HobbitFarm
Its That Easy!
So see you at Hobbit Farm! :D